For centuries mountains around the world have been a site of spiritual and personal discovery for both local communities and visitors alike. From pilgrimages to city dwellers spending time in high altitude locations mountain tourism has developed into one of the most popular holiday destinations.
"Current data indicates that approximately 15-20% of global tourism is focused in mountain areas, and we are working with the World Tourism Organization and plan to have new data by the end of the year," explains Rosalaura Romeo, Programme Coordinator of the Mountain Partnership Secretariat at the Food and Agricultural Association of the United Nations (FAO), who also believes that more has to be done to quantify the real economic impact of mountain tourism on national GDPs and the incomes of local communities. 
What is certain is that, whether it be to hit the slopes and ski in winter or escape the blistering heat of the summer, mountain communities have both welcomed large numbers of tourists and at the same time grown to rely on them for their livelihoods. A fact that was made even more obvious during the pandemic, with mountain communities around the world suffering from the reduced flow of tourism. 
What is more, mountain areas all over the world are changing at an unprecedented pace due to climate change. In the Alps alone, scientists predict that over half of the entire glacial ice mass could disappear by 2050, altering landscapes and threatening mountain communities and valley dwellers alike.
In fact, research indicates that the Alps are one of the most vulnerable areas to impacts of climate change in Europe. A trend which is predicted to go hand-in-hand with impacts on tourism, which plays a crucial role in the economy of mountain areas.
"Tourism has always been an important driver for development in mountain communities," says Romeo. "However, this development hasn't always been sustainable."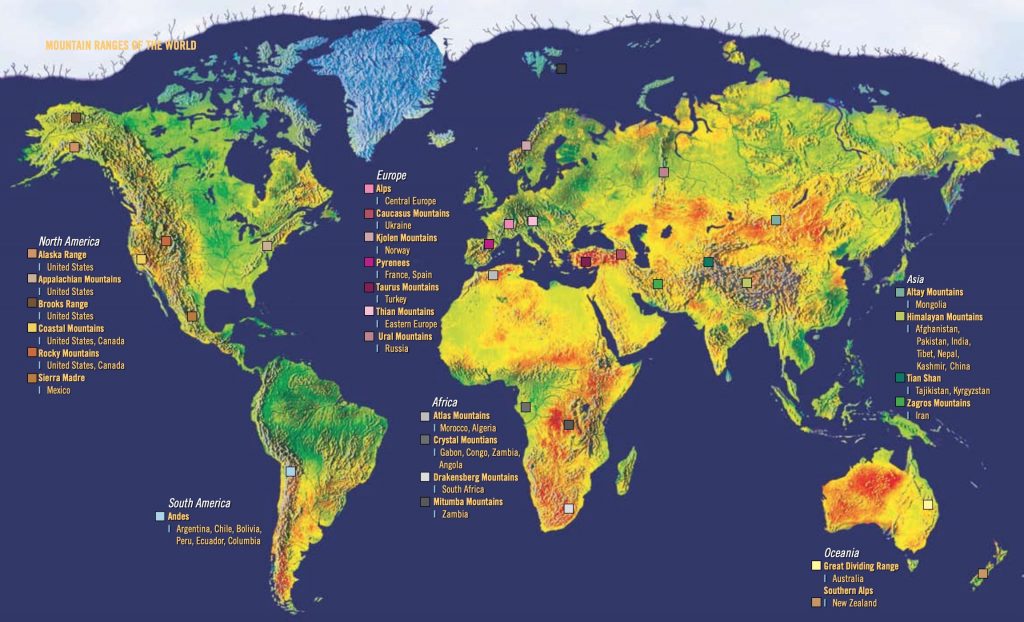 Although the impact of tourism on mountain ecosystems is widely documented, with numerous studies on the impacts of visitors and tour activities on mountain environments, there is now also an effort to document the ongoing and future impacts of climate change on the mountain tourism sector itself.
Researchers are looking at how changing weather patterns will affect tourism choices so that they can help local decision makers prepare for a not too distant future, and in many cases adapt to changes that are already taking place.
Developing a framework
A recent study, published in the Journal of Land Use, Mobility and Environment, looks at the challenges and opportunities faced by mountain tourism due to climate change.
"We developed a methodology with which to evaluate climate risks by focusing on a case study of the Homogeneous Zone of Pinerolo, in the Province of Turin, which is characterized by very different landscapes – from flatlands to high mountains – analyzing the risks that could affect this area," explains CMCC researcher and co-author of the study Marta Ellena. "These include factors such as rising temperatures, reduction in snow cover during the winter season and heat waves during the summer."
Understanding whether climate change impacts will lead to less tourism in mountainous areas, or simply shift the tourist season, is key for local decision makers to adapt and implement effective policy choices that take future trajectories into consideration.
What is more, developing a methodology that can analyze these risks and opportunities in a plurality of different localities, where there may be different risk factors and exposures, is just as important.
"The methodology implemented in this study provides a support system for public administration and local stakeholders to identify where the main challenges and opportunities in winter and summer tourism are found, and therefore which adaptation measures need to be implemented to face these expected risks," explains senior CMCC researcher Paola Mercogliano, who also co-authored the study.
The framework developed by the research team when working in Pinerolo is already being used by the metropolitan city of Turin and the Polytechnic University for other areas of the city through an automated platform where operators can modify and introduce new indicators on the basis of their specific needs.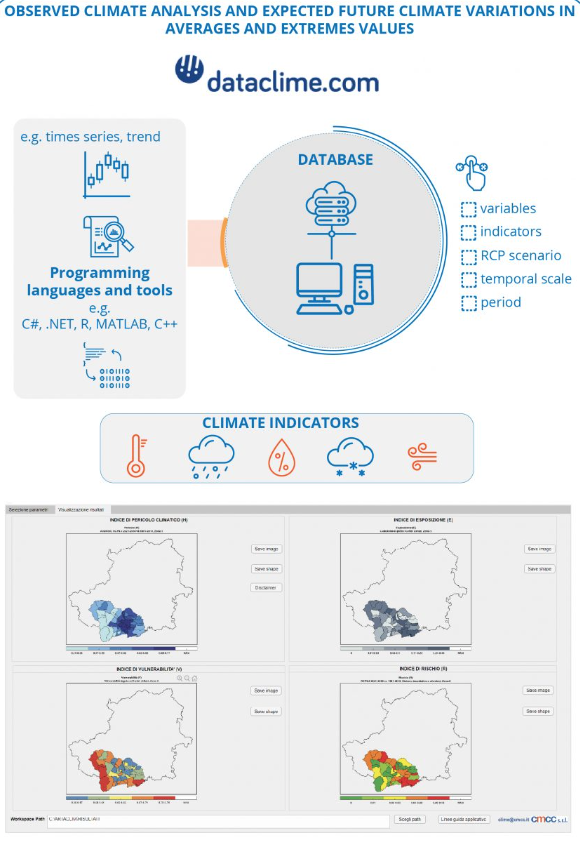 "The secret to the success of this project is that although we use the same approach and framework we interact with local entities to find the specific criticalities. Those who are directly involved in these local realities can provide the best information with which to identify and describe risks and hazards," explains CMCC researcher and co-author of the study Giuliana Barbato. "The methodology is general but then you have to be ready to take on suggestions and work with those that know the specific context."
Preparing for change
"Climate change is a fact in the mountains. It isn't something that will happen in the future but something that is already happening and having an impact on mountain communities," explains Romeo, who recently co-authored the study Mountain tourism – Towards a more sustainable path published by the FAO and the World Tourism Organization.
This study highlights the important role that tourism can play in valuing the natural and spiritual heritage of mountain areas, and the cultural diversity and traditional practices of mountain peoples. Part of this is understanding both the impacts of tourism and also how tourism will be impacted. 
"Although the specific climate change impacts and factors depend and vary greatly from place to place there is a universal need to prepare for these changes, whether this be changing the way and places in which we ski or how we use water resources," says Romeo.
This will involve looking at both the broader picture of climate change but also the local needs of communities on the ground. 
"Our methodology can help not only for the areas around Turin but for regional adaptation strategies throughout Italy. It is helpful at a local level, in terms of identifying concrete measures to reduce risks associated with climate change, and at a governance level where it can provide information on the methodologies used in Italy and identify risk exposure for different sectors," explains Ellena.
In the case of Pinerolo the conclusions of the study reveal a common pattern. "In terms of tourism and particularly for winter tourism there is a reduction in snow cover and this obviously has a negative impact on ski related activities. With regards to heatwaves for the summer season we will see an increase in temperatures particularly in lower lying mountainous areas, which may translate to benefits for tourism in the summer season," explains climate change researcher at the Politecnico di Torino and CMCC Guglielmo Ricciardi.
Whether the loss in winter tourism will be balanced out with a corresponding increase in summer tourism is yet to be seen. However, what is certain is that mountain communities can start adapting to the changes to come by enacting policies that, for example, develop year-long tourism, rather than depending on a single season
The pace at which things are changing in the mountains offers a unique peek into the future, not only of climate change itself, but also how it will present new risks and opportunities for mountain tourism and therefore local communities.
From ever less winter snowfall affecting low altitude ski resorts in Europe and beyond to more frequent and extreme heat waves driving increasing numbers of tourists to venture to higher altitudes in search of cooler weather. "People who work in the mountains can see climate change with their own eyes, it is the elephant in the room. We should try and help them prepare to the best of our ability," concludes Romeo.