Although outdoor activities are often associated with care and love of nature it is also undeniable that the time spent in these environments comes with an impact. So, how can outdoor enthusiasts contribute to the environments which they love? Luca Albrisi sought to answer this question when he created, together with other like minded members of the outdoor community, The Clean Outdoor Manifesto, which brings together outdoor enthusiasts with the common mission of promoting a clean and conscious approach to outdoor pursuits. 
Stemming from a deep belief that spending time in nature can help build a more biocentric and holistic approach, Albrisi has seen the paradox of greenwashing in the outdoor industry whilst also believing that "Companies have the potential to teach awareness about the environment to an audience that wouldn't necessarily be interested in these kinds of messages."
As brands increasingly align their images and values with environmental stewardship, in a process known as brand activism, it is crucial to critically evaluate whether these efforts are more than just greenwashing. Ensuring that outdoor brands not only promote the beauty of nature to sell products but also actively work towards minimizing their ecological footprint and contributing to the preservation of the natural spaces that inspire their customers.
How did The Clean Outdoor Manifesto come about and how does it unite your passions?
I believe in actions and projects that arise from specific needs and creative projects, whether it be events, documentaries or in this case the manifesto itself, must start from the search for solutions to a specific problem.
In this context, The Clean Outdoor Manifesto was born from my need to unite a passion for outdoor activities with an awareness of environmental issues, and then discovering that this was something that I had in common with other people within the outdoor community.
It all started with a documentary called The Clean Approach, which sought to analyze these issues and look at outdoor sports as a means of getting closer to natural environments and environmental issues.
During the documentary screening tour people kept asking us what could be done about the changes we were seeing in the natural world. It was precisely from this question, and the lack of a convincing answer, that the whole Clean Outdoor Manifesto started.
Do you think that outdoor activities can help bring people closer to environmental issues?
I see a deep connection between these two worlds. For example, spending time snowboarding in the mountains brought me closer to nature which in turn helped me gain an awareness and sensitivity for environmental issues which I later chose to deepen through my studies at university.
How important is a strong community for building collective awareness and advancing environmental goals?
When we started the manifesto it was a time of popular awakening with regards to green issues. It coincided with the rise to prominence of Fridays For Future and other movements. But, there was still no real aggregating force in Italy for people that wanted to be active on certain issues related to the outdoors and the environment.
The idea was to do something from the bottom up which is why we started with a manifesto written by skiers, snowboarders, climbers, trail runners and so on. We put pen to paper and set out our biocentric view of the world and outdoor activities as a means of getting to know natural environments.
From this starting point we went on to raise awareness and facilitate discussions between other members of the outdoor community, local development agencies, those who live in mountain areas and also companies involved in the outdoor industry.
What kind of activates do you take part in to bring these different stakeholders together?
The last event we did, Reimagine Winter, was a shared event on the topic of putting a stop to new ski lift development. It brought over 1,000 people and over 80 associations, local authorities and interest groups to 13 locations scattered across the Italian Alps and the Apennines.
The manifesto creates a bridge between these different actors and in the process unites people with the outdoors and the environmental protection of these places.
How important is it to include outdoor companies in these processes?
It is important to bring together all the players that engage in the outdoor macrocosm including businesses. However, when it comes to the manifesto we are very careful with how we involve companies. For example, you will notice that among the associated participants of Reimagine Winter there are no brands mentioned and even The Clean Outdoor Manifesto, which had a lot of requests for collaboration from outdoor companies when it launched, has no brands directly associated to it.
When companies get involved in these dynamics of activism there is a danger of being coopted and inadvertently forwarding things like greenwashing. You have to be able to distinguish greenwashing from genuine initiatives so we only collaborate with companies on specific projects where we organize something practical together.
How do you recognize genuine brand activism from greenwashing?
I start from an assessment of what a brand represents, its history, and true intentions. The question is: are they just asking me for a collaboration because they need an ambassador who is sensitive to environmental issues, or do they actually want to pursue a discourse of creating knowledge, and raising awareness?
I look at what campaigns they run, how committed they are, how much they support certain initiatives and how they contribute to a sustainable culture.
How do you achieve effective brand activism?
It is important to have an all-round brand activism, covering both the environment, but obviously also social issues. It used to be easier to understand which brands were active on things like environmental issues because even just a couple of decades ago it wasn't fashionable and environmental activism in the private sector often came with the risk of economic loss.
Now all companies have to do something green, and it's harder to understand the true intentions behind the rhetoric.
Do outdoor brands have a responsibility towards environmental protection?
Obviously, companies play a fundamental role because they are also catalysts, they create the desire for products and therefore also the desire to engage in outdoor activities. And these activities clearly have an impact on the territory where they are practiced. Like it or not, companies are generators of culture, and they often draw in a target audience that is very different from those that would typically be drawn in by exclusively cultural initiatives.
Companies have the potential to teach awareness about the environment in which outdoor activities are practiced to an audience that wouldn't necessarily be interested in these kinds of messages.
I have always believed in the outdoor community as the bearer of these values, but unfortunately I have also realised that we come from an anthropocentric outdoor culture, which often clashes with the biocentric view. This anthropocentric philosophy also comes from the mountaineering history of conquering peaks and conquering nature itself, a philosophy of consumption that outdoor brands also perpetuate.
With the outdoor manifesto, on the other hand, we wanted outdoor enthusiasts to be able to recognize themselves as part of a community and become involved in participatory processes for the protection of the environment.
Can brand activism also help create this identity and bring people closer to environmental issues when they practice outdoor sports?
If a brand tries to put forward environmental themes in a competent and genuine manner then it can actually help spread knowledge and catalyze action. But when it is done superficially, it becomes an exploitation of these topics for secondary purposes. 
On the positive side, there is a strong generational change taking place whereby changes in the natural world have become so obvious that younger generations have grown up with a direct view of the problem and these young people are starting to enter the private sector.
---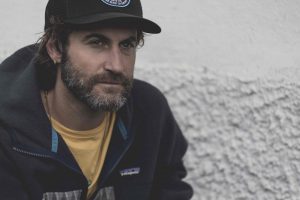 Luca Albrisi is a professional snowboarder, brand ambassador and narrator of climate related stories. He is the co-founder of The Clean Outdoor Manifesto where he helps others like him unite their passion for the outdoors with an understanding of human impacts on the environment.