There are two ways to respond to the COVID-19 crisis: economic revitalization that supports sustainability, or trading one crisis for another. Reigniting the economy, securing jobs and saving businesses requires solutions that avoid the false trade-off between environmental protection and economic activity. The COVID-19 crisis as seen by Benjamin Simmons, founding head of the Green Growth Knowledge Partnership (GGKP), a global network of experts and organizations dedicated to providing knowledge, data and tools for the transition to an inclusive green economy.
---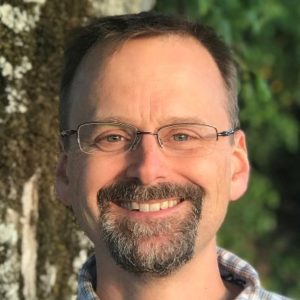 The way out of the COVID-19 pandemic raises questions about what our future will look like. Is the search for answers influencing the interests of policymakers and market players towards a more sustainable path?
I certainly hope so, but it is still too early in the pandemic to fully understand the implications for sustainability.
As we all know, what started out as a health crisis has quickly turned into an economic crisis. The International Labour Organization estimates that the government lockdown measures are affecting almost 2.7 billion workers and this is having a tremendous impact on businesses. Many governments are taking aggressive steps to secure jobs, support businesses, and reignite economies.
Some governments will be tempted to use the pandemic as justification for rolling back environmental protections and safeguards and we've already seen a few examples of this. Many governments understand, however, that this is based on a false trade-off between environmental protection and economic activity. The European Commission, for instance, has shown leadership in committing to ensure the economic recovery measures are linked to a green economy transition.
Such leaders are driving a growing movement around "build back better". This is critically important as we can't afford a short-term effort to revive economies that locks us into long-term investments which further exacerbate the ongoing ecological and climate crisis.
The reality is that we need economic revitalization that supports sustainability. Without this, we will simply end up trading one crisis for another.
Can this crisis become an opportunity for green growth?
The crisis is impacting so many of us on such a deeply personal level that it is difficult to think in terms of opportunities. What the crisis is doing is forcing us to ask important questions. Why is this happening? What are we going to do now? What can we do next time to avert this?
COVID-19 is a zoonotic disease, like SARS and MERS before it, and reminds us of how important it is to carefully manage our relationship with nature. We are currently placing unprecedented stress on ecosystems with more than 1 million species threatened with extinction in the coming decades. This points to our need for fundamentally rethinking how our economies interact with nature.
The good news is that the basic roadmap for action over the next decade already exists and is embedded in the Sustainable Development Goals, which call on governments to support sustainable consumption and production patterns and halt biodiversity loss and ecosystem degradation.
The COVID-19 response by governments should reflect these commitments and avoid repeating past mistakes.
The pandemic is showing that yet again developing countries are the most vulnerable in every societal sector, from the economy to health. Even climate change hits the poor hardest. Is there a way to support their exit from the COVID-19 crisis towards a resilient path that can tackle the many faces of vulnerability?
The immediate focus should be on supporting national health systems by addressing shortages in hospital capacity and medical equipment. Developing countries often have a fraction of the physicians and hospital beds found in developed countries, which have themselves seen shortages under the stress of COVID-19. Fortunately, many GGKP partners, including the World Bank, African Development Bank, and UNDP, have already announced major efforts to inject much needed resources to respond to this immediate challenge. But we need to do more.
In parallel, efforts should be focused on strengthening developing country economies to speed up the recovery process. It is estimated the pandemic will create more than $220 billion in income losses in developing countries. The G20 announcement on 15 April to suspend debt payments for the most vulnerable countries was a welcome development. The UN has also recently called for a $2.5 trillion COVID-19 rescue package to address the estimated financing gap to developing countries over the next few years.
These efforts and others should be used to build resilience and long-term sustainability through investments in job creating activities such as sustainable infrastructure and ecosystem restoration. The international community needs to do everything it can to support developing countries. If this pandemic has proven anything, it is that we are all profoundly connected and the risks and vulnerabilities experienced in one country have consequences for everyone.
How is the COVID-19 global emergency challenging GGKP's mission of guiding the policy, business, and finance communities to mobilize a sustainable future?
It's been challenging on many fronts. Like many others, our team had to quickly move to home-based work to ensure everyone's health and safety. The team has adapted quickly, but it has presented a few logistical challenges that we are still working through.
A more fundamental challenge has been to gain a quick grasp of the potential implications the pandemic could have on our core mission and activities. We are not alone in asking these questions – there is tremendous uncertainty in the Green Growth Knowledge Partnership community.
Given this, we launched a webinar series with our network to help us and others come to grips with some of the potential implications the pandemic might have for sustainability. The response to this effort has been overwhelmingly positive. Our first webinar brought together senior experts from UNEP, the World Bank, the OECD and the Global Green Growth Institute and received around 2100 registrations – five times our previous record. Everyone is looking for answers and solutions. Tapping into and sharing the collective intelligence of the green growth community is something we will continue to actively support throughout this crisis.
---
Benjamin Simmons is a staff member of the United Nations Environment Programme. The author alone is responsible for the views expressed in the publication and they do not necessarily represent the decisions or policies of the United Nations Environment Programme.